Covid-19 / Flu Vaccine Appointments
Medical Card Application Info
Chronic Disease Management Programme
Opening Hours
Monday – Friday 8.30 AM – 5.00 PM
Phone Lines open from 8:00am
Make An Appointment
You can make an appointment for your doctor by calling reception (01 8331650).
Please book your appointment a few days in advance for non urgent items.
We also offer same day appointments.
Location
We are a Dublin based GP Practice loacted at:
14 Kincora Avenue, Clontarf, Dublin 3, D03 T2W2
Note New DDoc Number from July 1st 2022
Out of Hours Contact Number for D-Doc:  0818 22 44 76
Prescriptions
Order your repeat prescriptions via our online form.
Covid-19 / Flu
Learn more about our Covid-19 and Flu vacinations
Fees / Payments
Learn more our fees and how to pay online.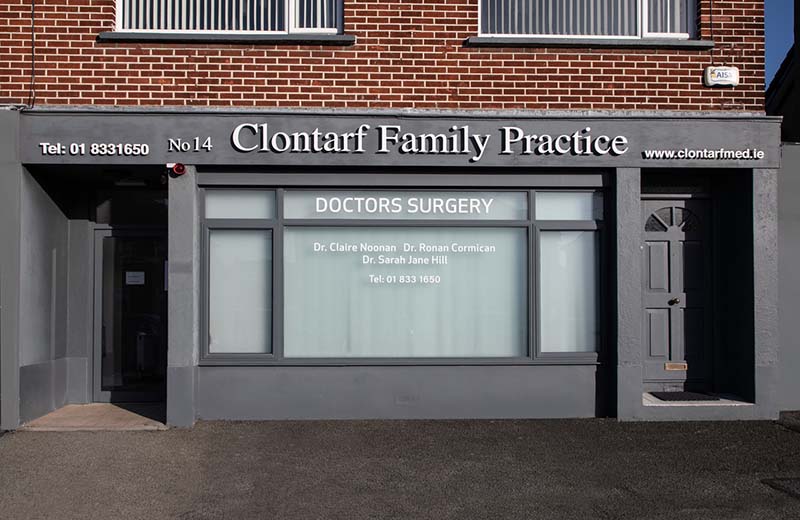 About Us
Clontarf Family Practice is located in our newly refurbished and purpose designed GP clinic on Kincora Avenue, Clontarf, Dublin 3.  There is ample free parking outside.
Prior to the opening of this new premises in 2016, Dr Lappin and Dr Lee had been looking after patients in Clontarf for over 40 years. They were joined by Dr Cormican in 2004.
We  provide
Morning and afternoon clinics and a full range of GP and nursing services.
We welcome all patients:
Private patients
Medical Card patients
Under 6 Medical Cards
Over 70 Medical cards
Our Services
We are a Multi-doctor and multi nurse practice. We also provide holistic care and we are a training practive.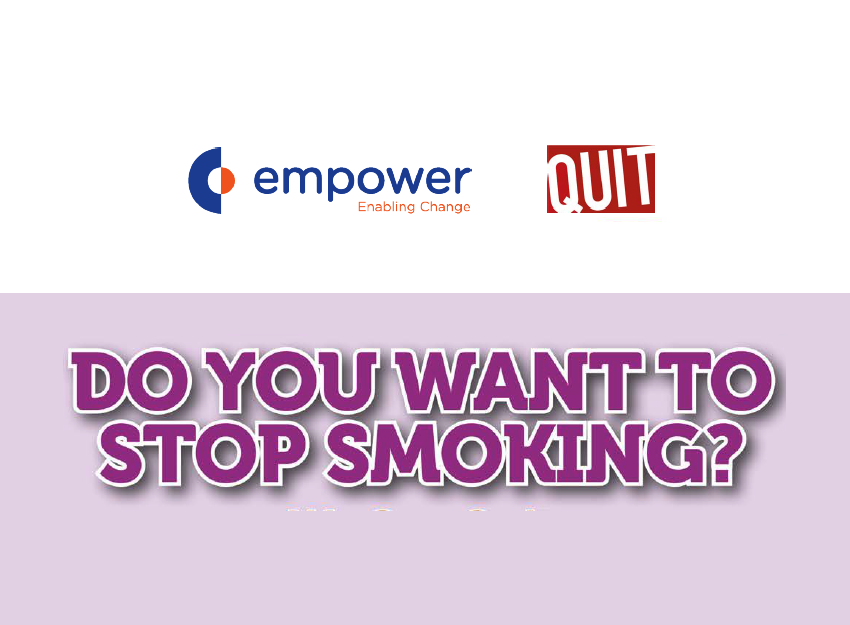 Women Supporting Women To Stop Smoking. A FREE 12 week stop smoking program for women, offering group support, one to one support and Nicotine Replacement Therapy (NRT)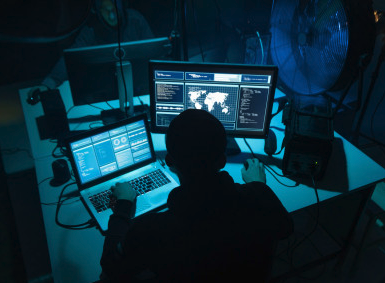 The HSE and the wider health system has been targeted by a criminal ransomware attack. We will be updating this post soon with how this is having a knock-on effect on our own patient treatments. To read more about the HSE cyber security incident click...
Please click here to familiarise yourself with the latest HSE Covid-19 guidelines before attending our clinic.
Location
14 Kincora Avenue, Clontarf, Dublin 3, D03 T2W2